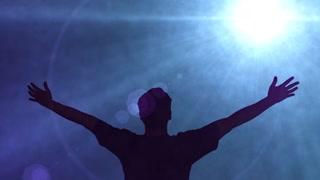 It is a trying time for those who follow a liberal Unitarian faith.  We who prefer the open hand of welcome to the closed fist of alienation are being challenged like never before.
There is so much violence in so many places around the world – Dallas, New Orleans, Baghdad, Nice, and countless other tear-stained places where the forces of hate and hurt are lashing out.  It is such a test to keep our arms open when it might feel so much easier to bar the door and hide safely behind the walls.
But we must keep as open as we possibly can.  Our first Principle reminds us that we affirm all people.  Our Seventh Principle reminds us that we are part of an interdependent web, even when we hide behind walls. And those Principles remind us about justice and fairness and all those other compassionate practices that make liberal religion a force for positive change in the world.
Let us remind ourselves that the world is progressing in our direction despite these terrible setbacks.  By every measurable standard, the world is a safer place in the 21st century than it was in the 20th.  Let us hold true to our Principles and stay strong in our faith. Our deep understanding of our interdependence calls us to love and justice, to keep our arms wide open and hug the hurting world.  Amen – Rev. Brian Kiely –
Shared by the CUC National Voice Team:
UU Ministers of Canada President | CUC Board President | CUC Executive Director