We are Canadian Unitarians and Universalists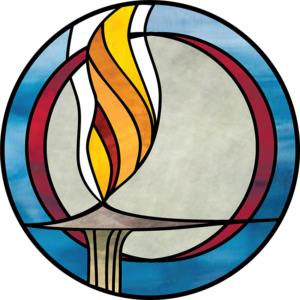 We are people of many paths who are brave, curious, and compassionate thinkers and doers. We are diverse in faith, ethnicity, history, and spirituality, but are aligned in our desire to make a difference for the good.
We have radical roots and a history as self-motivated spiritual people. We think for ourselves, and we recognize that life experience is the strongest influence on our beliefs.
We live our values in our work for social justice. Unitarian Universalists have advocated for affordable housing, choice in dying, and world peace. We sponsor refugees and seek truth, healing, and reconciliation between Indigenous and non-Indigenous peoples. We work for racial justice, criminal justice, and climate justice. And for more than forty years we have been at the forefront of lesbian, gay, bisexual, transgender, and queer inclusion.
We are called to love and justice through our interdependence on each other and on the world around us. We aspire to be deeply connected, radically inclusive, actively engaged, theologically alive, and spiritually grounded.
We seek to welcome you: your whole self, with all your truths and your doubts, your worries and your hopes. Find out what it means to live your deepest values out loud. Join us on this extraordinary adventure of faith. Find a Canadian congregation near you.